Kangpokpi, June 09, 2021: A Sub Inspector of Kangpokpi police posted at Motbung Police Outpost was suspended for alleged excesses in punishing curfew and Covid violators on the night of June 7 at Charhjare in Kangpokpi district.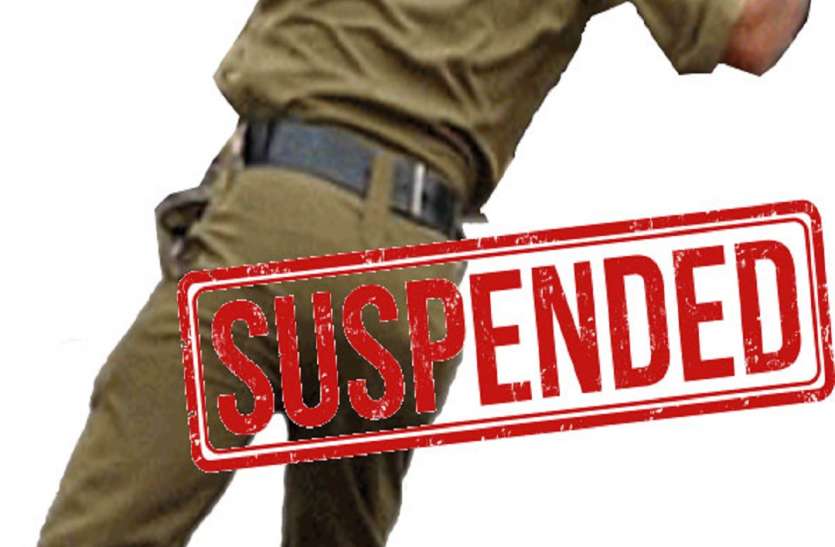 The Superintendent of Kangpokpi Police said that the SI has been placed under suspension for grave misconduct.
The said Sub Inspector identified as Lenginthang Misao was posted as Post Commander of Motbung Outpost and the indident happened on June 7 Deputy Superintendent of Police (HQ) Kangpokpi, Song Siem Go Sang, MPS was appointed as the enquiry officer for the departmental enquiry while Officer-in-Charge of Gamnom Saparmeina Police Station as the presenting officer.
While placing SI under suspension, the SP also directed that the departmental enquiry would be conducted as per rules, keeping natural justice in mind and the enquiry officer to submit the finding within 30 days.
The suspended SI would be stationed at Reserve Line, DHQs Kangpokpi until the inquiry is completed.
Meanwhile, the victim identified as Pradeep Karki, a private teacher by profession, alleged that he was assaulted by the police personnel when he went to inquire about his brother's detention.
According to the victim's viral video, the police had detained his brother who after having food went to his home at around 8:30 pm.
Pradeep Karki also said that one of the police constable allowed his brother to go but the SI detained him and started assaulting him.
However, the COVID Task Force Motbung raised strong opposition against the allegation of Pradeep Karki and condemned the allegedly fabricated story to conceal his violation of curfew and COVID guidelines.
SK Thanglenmang, convenor of COVID Task Force Motbung area said that Pradeep Karki firstly violated curfew by venturing out without any emergency at around 8:00 pm while curfew was imposed from 6 pm He also said that as per Government orders, all types of gathering has been strictly restricted but the private teacher along with his family and relatives organized a birthday party and had food together.
He continued that the police on duty with the Task Force volunteers detained the individual who violated curfew and Covid guidelines but Pradeep Karki misbehaved with them.
Apart from violating curfew and COVID appropriate behaviors, his arrogance toward the police officer and his team enraged them which led to the scuffle.
He continued that if a dedicated and committed police officer like SI Lenginthang Misao is suspended for punishing a curfew violator, it would set a bad example for other frontline workers who are discharging their duties earnestly.
The Convenor of COVID Task Force Motbung area further appealed to the Chief Minister to look into the matter and revoke the suspension order of the dedicated front-line police officer on humanitarian ground and public interest at the earliest.